COVER OF THE WEEK: "Anthony Collins – Natural History E.F"
Proveniente dalla scena house e techno francese, Anthony Collins realizza un nuovo EP prettamente house (nel sottofondo una voce femminile, beat e percussioni, ritmo coinvolgente e pianoforte). Le melodie di "Natural History E. F." ci hanno totalmente coinvolto da subito decidendo così di scegliere il suo EP come Cover della settimana. Abbiamo fatto qualche domanda ad Anthony riguardo la sua release parlando anche di come si possa vivere la musica in modo "naturale".
He comes from the house and techno French musical scene. Anthony Collins releases a new EP  essentially house (on the background a feminine voice, beat and percussions, involving rythm and a piano). We immediately were under the charm of the NHEF melodies which is why we chose this as Cover of the week. We spoke with Anthony about his release and about the best way to listen to music naturally.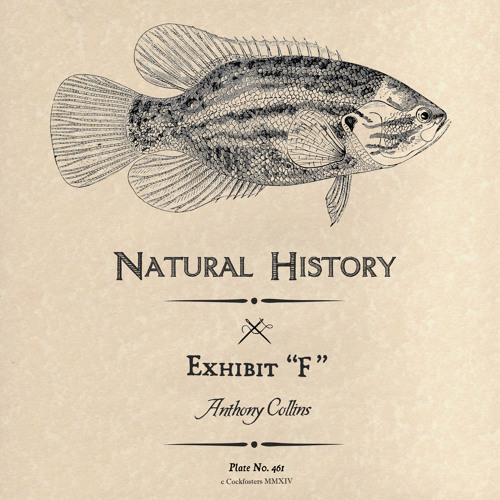 Hi Anthony, how did you choose a fish pic as cover of your EP?
The theme of the artwork for NH is classic pics of natural history like you would find in old books. Every release as been a different animal so this time around the fish somehow seemed right.
"Natural history", listening to your music it seems a journey in the wild side of ourself: where should we be to listen deeply to your amazing EP?
These tracks are made with dancing in mind so I would say an outdoor party  in the summer with educated crowd not too much people  something more intimate  listening to deep music   For hours …..
The best way to have relax for you is …. ?
I would say do an intense physical activity first. After your body and mind are just set for perfect relaxation. It could be something as simple as shower or something more fancy like swimming in the Pacific Ocean or some sort of tropical lagoon.